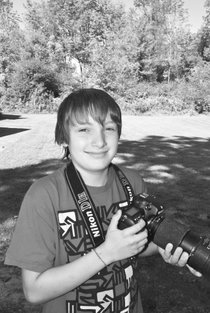 Joseph McIntyre
Joseph McIntyre is a photographer who attends O'Rourke Middle School in Burnt Hills.
Recent Stories

Double M is full of tosses and turns
A sign of summer in Ballston Spa is the Double M Professional Rodeo each Friday and Saturday night.

It came down to one kick with one second left for Guilderland to advance in the Section 2 playoffs against Colonie on Oct. 25.
Christian Brother Academy beat Ballston Spa 42-0. See all the photos from the game.

This is a photo gallery from the CBA vs Saratoga boys varsity football game on Sept. 27.

Close contest in opener
Guilderland and Ballston Spa battled it out on the gridiron on Sept 6 on opening day of the 2013 Section 2 boys high school season. The Scotties were leading into the fourth quarter when Guilderland made a 14-0 run to win the contest 28-21. See all the photos.