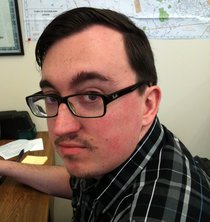 John Purcell
Reporter
518-439-4949 Ext: 429
Senior reporter John Purcell has worked at Spotlight News for four years and covers Albany County suburbs.
Purcell covers the towns of Guilderland and New Scotland, the villages of Altamont and Voorheesville and Albany County news and feature stories. He also covers the school districts of Guilderland and Voorheesville. Previously, he covered Schenectady County for Spotlight News.
In the New York Press Association's 2011 Better Newspaper Contest he received third place honors in Spot News Coverage for his story on the aftermath of Tropical Storm Irene in Schenectady County. Also, in NYPA's 2010 contest he received honorable mention for best news story.
Before joining Spotlight, he interned at The Legislative Gazette covering state government. He graduated from SUNY New Paltz with a B.A. in Journalism. Also, he is a Schenectady County native.
Recent Stories
Several modernizations and improvements are scheduled for the Albany County Nursing Home, which will be bonded over the next two years for a total of $2.456 million.

Democrat easily sweeps to his fourth two-year term
Paul Tonko, D-Amsterdam, was elected to his fourth two-year term after election results on Tuesday night, Nov. 4, grew to an insurmountable lead that Jim Fischer, R-Ballston Spa was unable to overcome.

Candidates for 20th Congressional District meet at forum, lay out vision for country
Job creation and growing the economy are crucial issues for residents of the 20th Congressional District, according to both candidates. However, they share diverging opinions on how to achieve those goals.
Only 15 legislators supported the move to ban tobacco sales in pharmacies, far under the supermajority need to pass
Tobacco can still be sold in local pharmacies after county legislators stood behind County Executive Dan McCoy's decision to only ban the display of such products in those businesses.

Tkaczyk, Amedore differences clear at League of Women Voters' candidates forum
Displeasing looks aplenty were cast between candidates during a recent debate for the hotly contested 46th Senate District, as each listened to the opponent's answers.

Huck Finn's Warehouse and More receives $650k in grants to relocate beloved amusement park rides
The "more" in Huck Finn's Warehouse and More has taken on a whole new meaning after plans were announced to move the rides from Hoffman's Playland to the store in North Albany.

Regional coalition kicks off awareness month with stories of addiction
One 13-year-old girl started out drinking alcohol and smoking marijuana, but in four years, she found herself addicted to prescription pills. More than a decade later, she's hoping her message of recovery keeps someone from ever starting down that same path.

Comptroller's report finds Albany County, Town of Colonie are in better fiscal health than in years past, but areas of concern remain
Local lawmakers are still feeling financial burdens of living within the tax cap while balancing budgets, but there are signs of improvement.

Candidates for the 46th Senate District meet for first debate of the election season
One of the most contentious state senate races is on track to be a cutthroat contest featuring a rematch between two candidates looking for a knockout victory.

Annual event welcomes season with food, fun and fast cars
The leaves are starting to turn and the air is getting chillier so it can mean only one thing in Guilderland: It's time to slurp some soup.