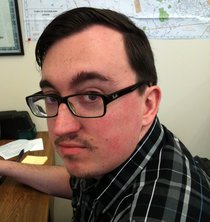 John Purcell
Reporter
518-439-4949 Ext: 429
John Purcell has worked at Spotlight News for more than three years and covers Albany County suburbs.
Purcell covers the towns of Guilderland and New Scotland, the villages of Altamont and Voorheesville and Albany County news and feature stories. He also covers the school districts of Guilderland and Voorheesville. Previously, he covered Schenectady County for Spotlight News.
In the New York Press Association's 2011 Better Newspaper Contest he received third place honors in Spot News Coverage for his story on the aftermath of Tropical Storm Irene. Also, in NYPA's 2010 contest he received honorable mention for best news story.
Before joining Spotlight, he interned at The Legislative Gazette covering state government. He graduated from SUNY New Paltz with a B.A. in Journalism. Also, he is a Schenectady County native.
Recent Stories
Weeklong campaign will also focus on aggressive and distracted driving
State Police will hold a "Speed Week" campaign from Thursday, April 17, through the following Thursday, which focuses on increased enforcement of speeding and aggressive driving violations. The campaign seeks to reduce speed-related crashes and improve traffic safety.
Guilderland Library's 'don't ask, don't tell' tutoring policy; neighboring libraries see less impact
Private tutors over the past several years have increasingly relied on public libraries as a space to meet up with students, according to some local library directors. How that use has affected libraries appears to vary depending on the amount of space available and the demand for it.

Protestors occupy Nurses Association building, clash over nursing law
Around a dozen disabled people, with some leaving and others joining, have been living in the lobby of the New York State Nurses Association in Latham after the union and activists clashed over a proposed amendment to the Nurse Practice Act.

Annual studies show area's commercial climate positive despite challenges
Capital District businesses fear how much health care could hemorrhage its bottom line, according to recent surveys, but the overall outlook foresees a bright future.

State of the County lists accomplishments and continues goals
Albany County Executive Dan McCoy delivered his State of the County address Monday, March 10, with several county legislators and leaders, local officials and community leaders, listing a recap of accomplishments while laying out his agenda for this year.

Republican hopeful attacks big government and ACA
Jim Fischer, R-Ballston Spa, kicked off his campaign against incumbent Paul Tonko, D-Amsterdam, on Tuesday, March 11, at The Desmond Hotel in Albany.

Region's Patriot Flight program embraces 70th anniversary of D-Day
After a couple years of relative inactivity, the area's Patriot Flight program is readying to take World War II veterans to Washington, D.C., and commemorate D-Day's 70th anniversary.
Uncontested races the norm locally, some use paper ballots to keep costs down
Locally this month, there are elections in both the Village of Colonie and Voorheesville, with only the Colonie race seeing a contest. There is also a contested race in the Village of Ravena. Most village elections, however, don't inspire the same political discourse of town, county or state races and the county Board of Elections often isn't involved.

Public hears about $4.1M plan for Albany-Bethlehem pathway portion
The Albany County Department of Public works held an open house Thursday, Feb. 20, on the third phase of the Helderberg Hudson Rail Trail at Bethlehem Town Hall. The project as proposed is estimated to cost $4.18 million, with county officials needing to cut around $40,000 to stay within budget.

Thacher Nature Center to host annual environment-inspired art exhibit, offering art classes
Artistic inspiration comes from a variety of sources, but one local art show is rooted in Mother Nature's visual appeal.