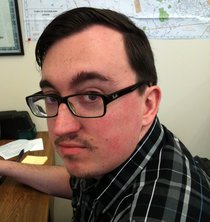 John Purcell
Reporter
518-439-4949 Ext: 429
Senior reporter John Purcell has worked at Spotlight News for four years and covers Albany County suburbs.
Purcell covers the towns of Guilderland and New Scotland, the villages of Altamont and Voorheesville and Albany County news and feature stories. He also covers the school districts of Guilderland and Voorheesville. Previously, he covered Schenectady County for Spotlight News.
In the New York Press Association's 2011 Better Newspaper Contest he received third place honors in Spot News Coverage for his story on the aftermath of Tropical Storm Irene in Schenectady County. Also, in NYPA's 2010 contest he received honorable mention for best news story.
Before joining Spotlight, he interned at The Legislative Gazette covering state government. He graduated from SUNY New Paltz with a B.A. in Journalism. Also, he is a Schenectady County native.
Recent Stories

Local lawmakers defied calls from toy industry representatives to let state or federal officials draft changes to what levels of chemicals are allowed in children's products.

A Berne teenager allegedly killed her 5-year-old cousin and disposed of his body, before falsely reporting the boy was forcefully abducted from her home, according to police.
Public hearing to be held on contentious downsize, some question timing
The Albany County Legislature voted 22-14 in favor of holding a public hearing Monday, Dec. 29, at 7:15 p.m., on amending the county charter to reduce the amount of legislators from 39 to 29 members.

Lawmakers approve ban on children's products with known carcinogens
The Albany County Legislature on Monday, Dec. 8, voted 34-4 to approve Local Law J, known as the Toxic-Free Toys Act. The new law would ban the sale of children's products containing benzene, lead, mercury, antimony, arsenic, cadmium and cobalt within the county.

V'ville teen suicide victim's family hopes legislation will spare others from tragedy
Gov. Andrew Cuomo signed "Jerry's Law" last month, which ended the three-year crusade of Mary Clark to get a state law passed to help other families avoid the same tragedy her family faced.
Albany County Legislative Chairman Shawn Morse and Democratic Majority Leader Frank Commisso introduced a local law Thursday night, Dec. 4, during a Democratic caucus. The legislature will set the date for a public hearing on the proposal at its meeting Monday night.

Report: A dozen toxic toys sold in county, call for local legislation
The Albany County Legislature held a public hearing Tuesday, Nov. 25, on its proposed Toxic-Free Toys Act, which would allow the county health commissioner to inspect merchandise sold in stores and issue fines for toys found to have dangerous levels of, or banned, chemicals.
Guilderland Garden Club to hold annual Greens Show at Mynderse-Fredrick House
The annual Open House and Greens Show at the historic Mynderse-Fredrick House, located at 451 Main St. in Guilderland Center, will kick off on Friday, Dec. 5, from 4 to 8 p.m. The show continues through the weekend and is open from 1 to 5 p.m. on Dec. 6 and 7.
Siena Research Institute finds seasonal spending stable, gifts more practical
Siena Research Institute released its annual Statewide Poll of Holiday Spending on Monday, Nov. 24, which was conducted from Nov. 3 to 17. Approximately 59 percent of the shoppers surveyed are planning to spend about the same as last year.
Several modernizations and improvements are scheduled for the Albany County Nursing Home, which will be bonded over the next two years for a total of $2.456 million.