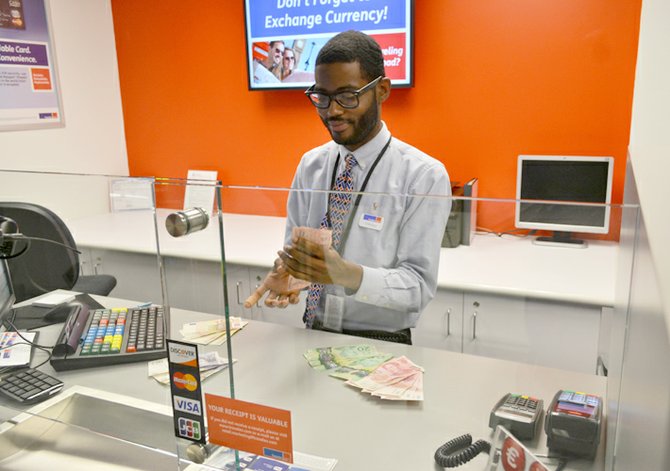 COLONIE — An easily accessible spot for foreign currency exchange will save international travelers time when they are trying to exchange money coming in or going out of the country.
Tavelex, the world's largest non-bank foreign currency provider, opened a new spot in the baggage claim terminal of the Albany International Airport on Wednesday, June 18.
Previously, the airport's foreign currency exchange had been located in the Airport Business Center. To get to the business center, anyone that needed to exchange money had to go through the TSA's security checkpoint and get a "gate pass."
"We used to partner with the airport. We offered this service in the business center and it was post-security. We just thought the numbers were so great that we needed to open up a real Travelex location. So, we partnered with the airport picking an awesome location pre-security," said Maria Brusilovsky, director of marketing and communications at Travelex.
"Not only people traveling can access the store, but anyone in the area. The airport is also offering free 30-minute parking so if you want to come in, get your money and leave, they have that option," said Brusilovsky.
The idea was to streamline the process making it easier for travelers to quickly exchange their money and go.
"We believe partnering with Travelex and relocating the foreign currency exchange to the first level of the terminal will provide quick and easy access for our travelers and enable the general public to have unhindered access to exchange currency," said Kenneth Doyle, Chairman of the Albany International Airport.
The currency exchange is very important for the average of 184 international travelers that use the airport daily. While most of them are heading to Europe, Mexico/Central America, the Caribbean and Asia, the exchange can accommodate travelers going to other countries as well.
(Continued on Next Page)
Prev Next
Vote on this Story by clicking on the Icon