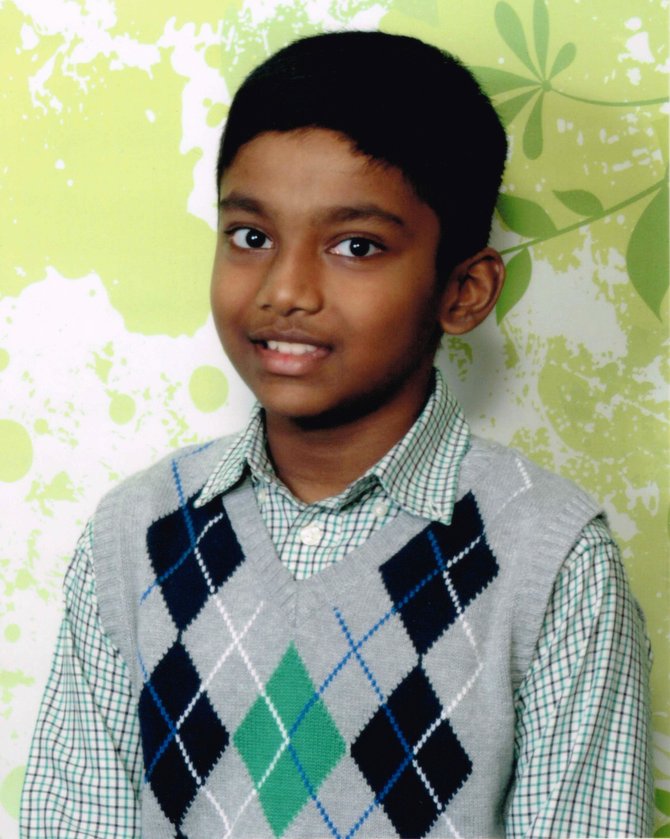 COLONIE — Shashaank Narayanan may look like just another kid on the playground, but when he gets home from school, he sits down at his computer and starts composing. And after only three years of practice, the 9-year-old Roessleville Elementary School student's hard work has paid off.
Come April, Shashaank will take his one of his compositions, "Mystery Cave," to the Young Composer Concert in Hartford, Conn., where his piece will be performed as the winning entry in the National Association for Music Education (NAfME) Eastern Division Young Composers Contest. Narayanan's piece was one of 14 winning compositions selected among entries from elementary through graduate school-aged applicants.
"I feel humbled and proud of myself," Shashaank said.
Composing, it seems, has come naturally for Shashaank. He began taking piano lessons at 5-and-a-half years old and started to dabble at composing only a year later. He began using several programs, including Sibelius.
"He was very much interested in that rather than practicing one small piece of piano," Sarojini Narayanan, Shashaank's mother, said.
His private lesson teacher, Alan P. Danahy, saw Shashaank's growing potential and suggested the young learner look into taking an online music program. Although the school was skeptical of Shashaank's age, he was accepted to take Berklee College of Music online courses, one normally taken by college students and working professionals. He completed two courses, "Counterpoint" and "Music Composition for Film and TV," with high honors. He also started another course just last week that focuses on World Music composition styles.
His winning classical music piece, "Mystery Cave," is a woodwind quintet running more than three minutes long, at Allegro tempo and with a meter in 4/4. Shashaank described the composition as an "imaginational field trip with my classmates to a mystery cave." He said he was inspired to score the piece after visiting Luray Caverns in Virginia last spring.
(Continued on Next Page)
Prev Next
Vote on this Story by clicking on the Icon