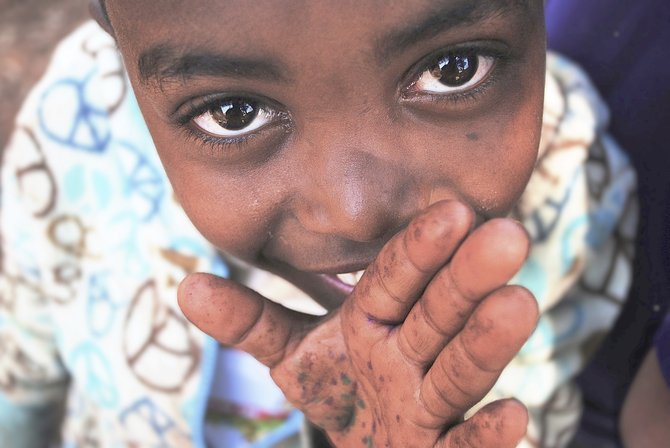 COLONIE — When 14-year-old Jeffrey Hafner Endler snapped a photograph of a girl in Tanzania this past summer, he didn't think twice about it. It was another shot to add to his collection. But when he returned to New York from his 10-day trip and uploaded his photos, that particular one stood out.
"I thought it summed up a lot of the trip in general. This girl really did represent all of the kids there," said Endler, a freshman at Shaker High School. "They're a lot like the kids here. They like to have fun, enjoy learning. It's just a lot harder to do the same stuff that we get to do here."
Endler decided to submit the photograph to the National Geographic Kids International Photo Contest, for which aspiring photographers aged 6 to 14 are eligible. This past December, he was awarded first place in the "People" category in the U.S. division of the contest.
The winning picture narrows in on the unidentified girl, who is slightly covering her smiling mouth and staring candidly into the camera. Endler took it while on a trip with his mother, other adults and nine other students from Woodland Hill Montessori School to visit WHMS's sister school, the Sinai Primary School, in Babati, Tanzania in August 2012.
"I think that girl was just walking around in between the building of the school, and, like all the other kids, wanted her photo taken. I took her picture and showed it to her immediately. They just really liked to see photos of themselves," Endler said.
The trip was organized by Karen Cavanagh and John Mason of Water Power Peace, a project formed in 2008 with a goal to bring safe drinking water to Babati. The project began when WHMS teachers as well as scientists of Sabre Technical Services and engineers went to the Sinai School and designed a playground to generate electricity for the school.
(Continued on Next Page)
Prev Next
Vote on this Story by clicking on the Icon