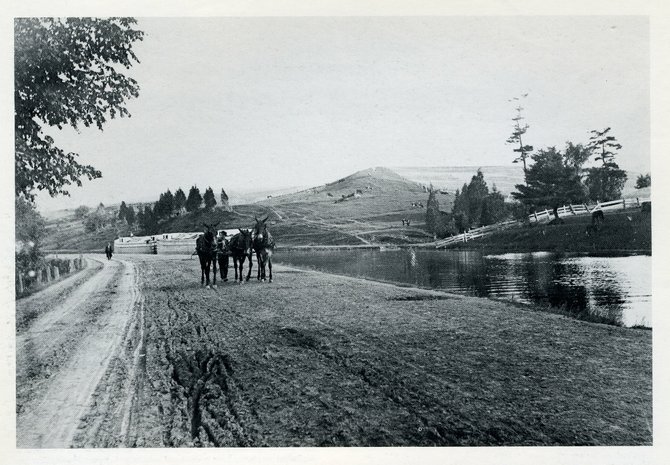 COLONIE — The Mohawk Towpath Scenic Byway Coalition and the Town of Colonie are seeking the public's opinion on plans to improve Cohoes Crescent Road.
After completing a year-long study, members of the coalition presented five different alternatives to reconstruct the heavily trafficked, two-and-a-half mile road between Route 9 in Colonie and the Cohoes City limits. A public information session will be held on Thursday, Feb. 14, at 6:30 p.m. at the Town of Colonie Public Operations Center at 347 Old Niskayuna Road.
More than 6,000 vehicles drive on the Cohoes Crescent Road daily. It follows the path of the Mohawk River and is one of the main connectors for Clifton Park to 787. Mohawk Towpath Byway Executive Director Eric Hamilton said the road is deteriorating from all of the use and has "relatively narrow travel lanes." Without a sidewalk or bike lane, the road is not pedestrian or bike friendly, he said..
Members of the coalition, Colonie Director of Planning Economic Development Joe LaCivita and Project Manager Ted Kolankowski of Barton and Loguidice all preferred option four when considering the five sets of solutions. The plan includes resurfacing the existing highway as well as incorporating bike/pedestrian amenities, a multi-use pathway along the east side (between the river and the road) and pull-off points. A short portion of the road would need to be realigned to move it further away from the river, Hamilton said.
"The view of the river is one of the principal attractions, particularly on that section of the Byway because you're so close to the river," Hamilton said.
Also under consideration is the addition of a small park and kiosk to describe the history of the area. This alternative would also create certain pocket park areas for access to the water for fishing, canoeing and kayaking.
"Whenever you improve accessibility to water, bike paths, it's good," LaCivita said. "We're becoming more of walkable, bikeable type of public. This is what we're trying to get. I think this type of work is definitely needed."
(Continued on Next Page)
Prev Next
Vote on this Story by clicking on the Icon