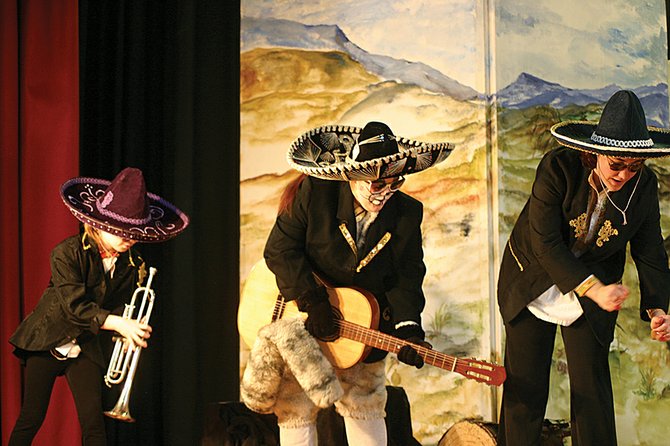 CAPITAL DISTRICT — A Niskayuna native has been writing plays for local theaters since she was a teenager, and after being recognized for a script about tamales her passion for drama isn't cooling off.
Kit Goldstein, a Union College graduate, was awarded third place in the 2012 Jackie White Memorial National Children's Play Writing Contest, presented by Columbia Entertainment Company, for "It's Raining Tamales!" a family musical comedy.
The contest is aimed to promote new scripts for family audiences to enjoy. "It's Raining Tamales!" premiered last year at the Schenectady Theater for Children, which also toured the show to Capital District elementary schools and libraries.
The play is based on the Mexican folk tale "The Day it Rained Buñuelos," said Goldstein. The 29-year-old Latham resident said during her childhood she heard the story and eventually thought it would make for a good play.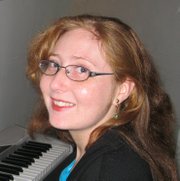 "It's Raining Tamales!" follows the story of a clever wife who helps her husband outwit a bandit after the husband finds a bag of money in the woods. The wife doesn't want her husband to tell others about the money out of fear the bandits would want it back, so she fools her husband into believing a wild tale that it had rained tamales that later saves the husband from the bandits.
Criss Macaione, president of Schenectady Theater for Children, praised the play for being well received by both the young and old during its local showing.
"While our target audience is elementary school children, 'It's Raining Tamales!' provides fun for all ages in its delightfully witty script and lyrics, and its wonderful music," Macaione said in a statement. "Children, older siblings, parents, teachers and grandparents, everyone has enjoyed the experience."
Goldstein has another play, "Androcles and the Lion," being staged in the fall at the Theater for Children, and the group is planning to visit local schools and perform the play.
(Continued on Next Page)
Prev Next
Vote on this Story by clicking on the Icon