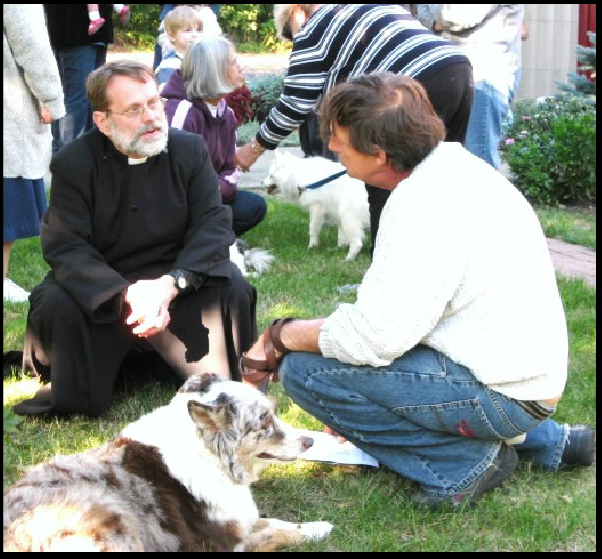 LATHAM — Many pet owners feel the presence of their animal friend is a blessing. At St. Matthew's Episcopal Church, priests every year look to give a little of that back to the animals.
For the third year, the church will be holding a Blessing of the Animals. Big or small, the church wants the community to bring pets to the church's lawn for their yearly blessing on Sunday, Oct. 14. Each year, people bring their cats, dogs, guinea pigs or any of their beloved pets to the church to be blessed in honor of St. Francis Day. The church also provides treats for the pets.
"Generally, we just pray that they are healthy and happy and live a long life," Father Richard Lehmann of St. Matthew's said. "Sometimes (people) bring pets that are sick like a dog going blind."
The event, from 3 to 4 p.m., consists of a litany, service and then individual prayer for each pet. People also share stories about why pets mean so much to them, Lehmann said.
A number of children bring their stuffed animals, too, which Lehmann is more than happy to bless. Lehmann will also be bringing his two miniature schnauzers, as well as his most unique pet – an African clawed frog.
"We love them. We know that God looks after all of his creatures," Lehmann said. "We ask God to bless them and bless us. We're thankful that God has created us and celebrate it by having people bring their pets and bless them."
St. Matthew's Church is located at 129 Old Loudon Rd. in Latham.
Vote on this Story by clicking on the Icon