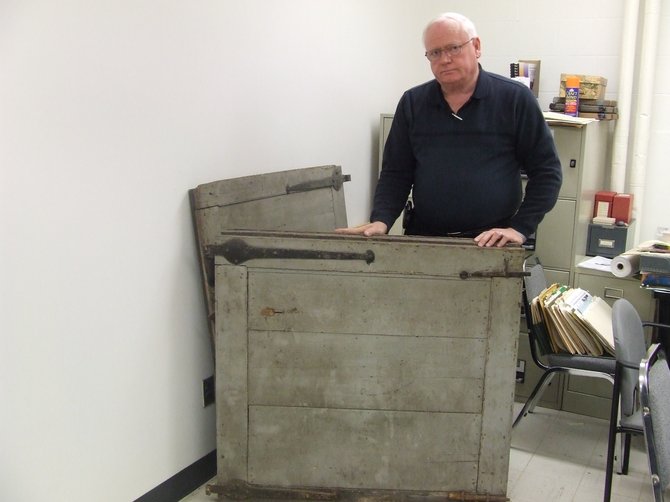 COLONIE — When Catherine Wheat was 12 years old, she stood in front of the home where her famous relatives, the Schuyler family, lived in from the 1600s to 1910. It was the early 1960s, and New York state had purchased the abandoned Schuyler Flatts home in Menands to convert it into a museum. Wheat watched as a plaque honoring the family was added next to the historic home.
"About three days after that, some young kids camped out and burned it to the ground," said Wheat, who is named after her grandmother, Catherine Schuyler.
The fire, which consumed the house in 1962, left nothing behind — or so everyone thought. Earlier this year, Town of Colonie Historian Kevin Franklin was shocked when he received a phone call from a person saying they had the historic home's front door. And now, for the first time in 40 years, the town hopes to display the door to the public and retell the history of the Flatts.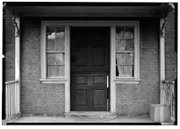 "I don't have any reason not to believe that this door didn't come from the Flatts," Franklin said. "Through some research and photographs found online, this is absolutely, without a doubt, the same door. It's probably the earliest piece of Dutch Colonial History that has survived from what eventually became the Town of Colonie."
The man who called Franklin was Miles Cornthwaite, a laundromat owner in Ballston Spa and Wheat's cousin. Cornthwaite said he must have mentioned to a customer how he was a Schuyler descendent and how his grandmother was born in the home. A short time after the conversation, Cornthwaite got an unexpected package on his front porch.
"(The customer) showed up in my yard on a Sunday night in the rain and told me he had spoken to me in the store," Cornthwaite said. The customer had taken the door from the Schuyler home some time before it had burnt down, and after storing it away for years, decided to give it to Cornthwaite instead. "I didn't even remember talking to the guy originally … he never mentioned the door before."
(Continued on Next Page)
Prev Next
Vote on this Story by clicking on the Icon